Our Duquesne Branch Has Moved!
We are excited to inform you that we have opened a new branch at 4917 Homeville Road in West Mifflin.
This new office has replaced our branch at 9 South Second Street in Duquesne.
The new location is on the corner of Homeville Road and Commonwealth Avenue, next to the West Mifflin High School. It will enable you to enjoy significantly more parking, a walk-up ATM, and two lanes of drive-through service! Coming soon we will be adding a drive-up ATM!
Members using this office will recognize the familiar faces of our Duquesne staff, all of whom will transfer to Homeville Road. This new location is only 2.3 miles from the former Duquesne branch.
---
Here are some services we think may help during this time of transition.
Olympia Shopping Center in Versailles – 5.3 Miles
Main Office in West Mifflin (Main Office) – 8.3 Miles
Please Note: The above locations are those nearest to the Duquesne Branch location. For a complete list of branches and surcharge-free ATMs, please visit our website at chfcu.org/contact/locations/
Co-Op Shared Branch
At more than 5,000 branches and over 2,000 self-service locations in all 50 states, you can conduct transactions just like you would at Century Heritage. Make deposits, transfers and account inquiries, and get person-to-person assistance with your accounts. Simply look for the CO-OP Shared Branch logo.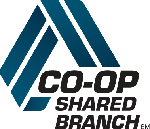 Finding the nearest branch is easy with locator tools that include phone, mobile app and Internet. Just visit co-opsharedbranch.org

Find a CU$ ATM >>
It's Me 247 Online Banking provides you with access to your Century Heritage accounts anytime of the day or night.
View Account Balances
Review Transaction history
Perform Transfers Between Accounts
Make Loan Payments with Remote Deposit
Bill Payment
View Account Statements
And More!
Allows you to manage your Century Heritage accounts safely and securely. Anywhere, Anytime. How's that for convenience?
All you need to get started is a Century Heritage account and a mobile device… It's that easy!
Need to Download CHFCU Mobile?