BALANCE
BALANCE Financial Fitness Program
At Century Heritage, we care about your financial wellness. That's why we have partnered with BALANCE, an industry leader in financial education and counseling to help you build a better financial future with free, trusted guidance and resources for all of life's milestones. BALANCE provides our members with confidential, no-cost financial counseling and education services to help you develop a plan and achieve your financial goals. Whether you're saving for your child's education, or trying to get out of debt, BALANCE has financial coaches who are ready to assist you every step of the way.
Budgeting for Life Events
Managing Debt
Credit Report Review
Homeownership Counseling
Student Loan Counseling
BALANCE also has an online portal that gives you access to interactive modules and tools, plus a resource library of over 300 articles, podcasts and videos.
To use the program, simply call 888-456-2227 or use the BALANCE website.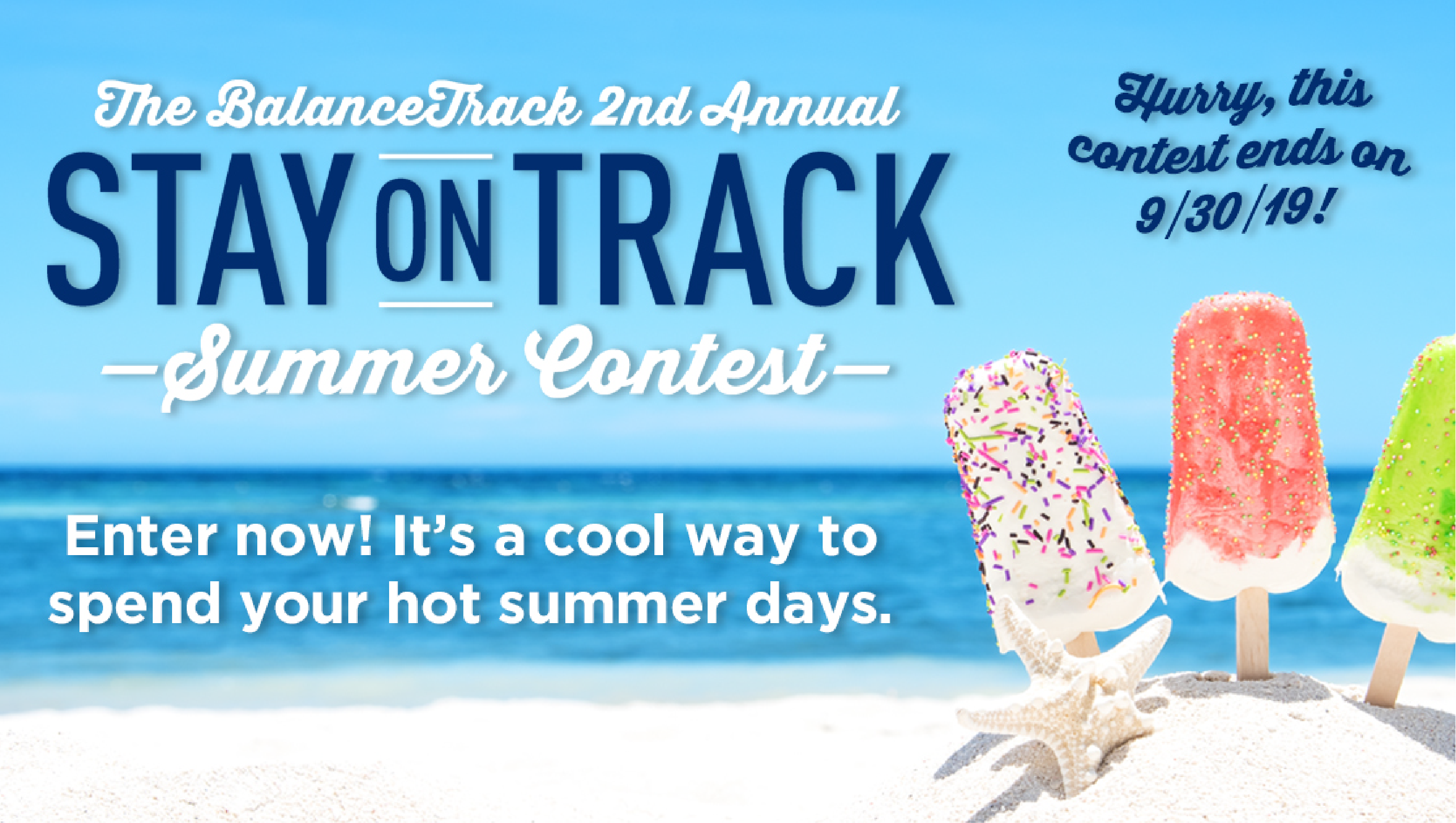 Announcing…
The 2nd Annual BalanceTrack "Stay on Track" Summer Contest
Did you know that you could win $500, while you strengthen your financial health?
Presented by our partner in financial education, BALANCE, "Stay on Track" offers our BalanceTrack users the chance to win $500 and/or one of three $100 gift cards!
New to BalanceTrack? It's an online resource that helps you boost your financial IQ. Modules include pressing topics such as money management, credit building, saving for college, and much more. At the end of each module, you can test your knowledge by taking a quiz.
Entering "Stay On Track" is Easy:
Users must complete at least one BalanceTrack module with a passing grade – Multiple entries across different modules are encouraged!
If you complete the special Module of The Month, you'll be entered into a monthly drawing to win a $100 gift card. Plus, you receive three bonus entries towards the $500 grand prize.
Modules of The Month topics:

"The World of Credit Reports" (July)
"Psychology of Spending" (August)
"Identity Theft" (September)
"Stay on Track" runs from July 1 – September 30, 2019. But don't wait! The sooner you start, the more time you'll have for extra entries. View the Contest Rules.
Good Luck!
Attend Monthly Webinars
We're very excited to announce our free webinars! Whether you're an employee, member or friend, our webinars are packed with useful info, and are open to everyone. Just make sure to reserve your virtual seat.
Select Sign Up to register and click Show in My Time Zone to view the session time based on your location.
JULY — PLANNING FOR MONEY MILESTONES
There are many important financial milestones for consumers. To help prepare for a positive financial future—without sacrificing fun—we take a realistic approach to managing finances. We'll cover SMART goals, getting financially organized, building a budget, controlling expenses, wiping out debt, and much more!
Session 1: Tuesday, July 9, 2019
Time: 1:30pm – 2:30pm EST
Session 2: Thursday, July 25, 2019
Time: 8:30pm – 9:30pm EST
Sign Up
AUGUST — ON THE ROAD TO RICHES: THE BASICS OF SAVING AND INVESTING
Investing is one of the smartest things consumers can do to secure a brighter financial future. Every investor has different goals, risk tolerance, and cash flow, which will impact savings and investment choices. Participants will learn about savings strategies and tactics, investment tools, and how to develop an investment portfolio that works with their lifestyle and budget.
Session 1: Tuesday, August 6, 2019
Time: 1:30pm – 2:30pm EST
Session 2: Thursday, August 15, 2019
Time: 8:30pm – 9:30pm EST
Sign Up
SEPTEMBER — FAFSA: THE KEY TO UNLOCKING FINANCIAL AID
The Free Application for Federal Student Aid (FAFSA) is a government form that streamlines the financial aid process, which can help reduce your student loan burden. This webinar covers FAFSA basics, as well as provides insight into the application process, how to complete the FAFSA online, federal requirements, and receiving and maintaining federal financial aid.
Session 1: Tuesday, September 10, 2019
Time: 1:30pm – 2:30pm EST
Session 2: Thursday, September 19, 2019
Time: 8:30pm – 9:30pm EST
Sign Up